IFS Solution Overview
The IFS solution offers full field service management, ERP and asset management capabilities. Industry-leading solutions from a single product and platform.
Focusing on 5 industries


IFS solutions are equipped with rich features to support five industries.

The three core solutions required by these industries are:

・EAM (equipment asset management)
・ERP (Integrated core business system)
・FSM (Field Service Management)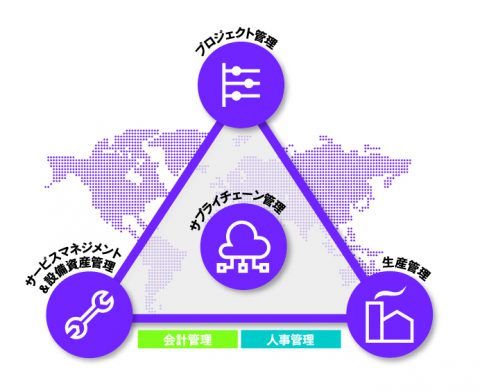 Abundant standard functions and component-type configurations flexibly respond to business changes

Although it is a package software that is used globally, it is also compatible with the
complex production methods of the Japanese manufacturing industry.
You have an option to select a minimum package by with necessary functions only,
so you can introduce it regardless of the size of your company. As your business grows,
you can easily add the features you need.


・Accounting module to get started, and then introduce Production control module
・Accounting and production modules in the head office and manufacturing modules in the factories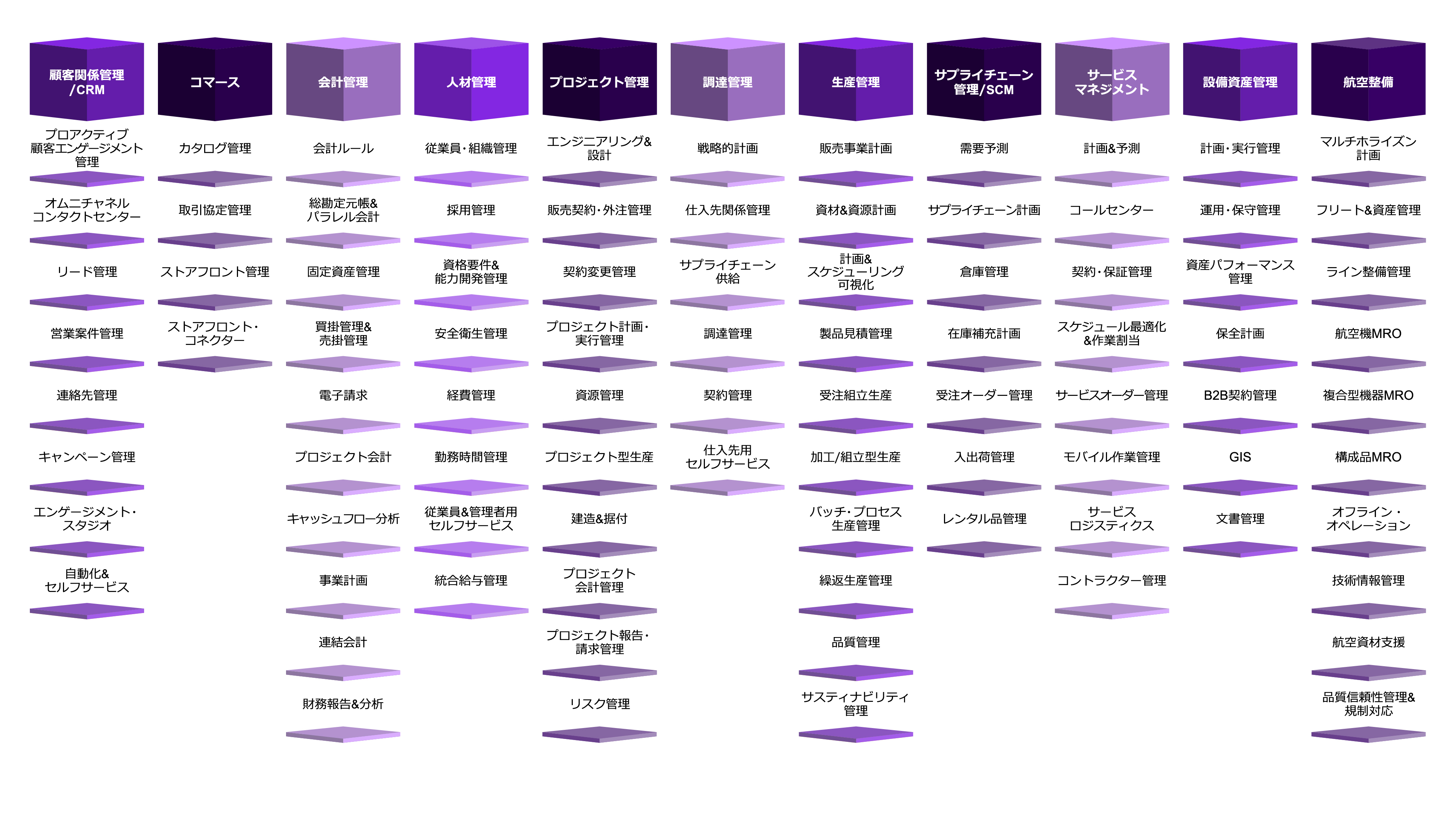 Mobile utilization is available for on-site DX (digital transformation)
IFS solutions have screens optimized for tablets and smartphones.

It can be operated with existing devices such as tablets in the factory, smartphones
in the field, and PCs in the office, so it is easy to take a step towards for digitization, even
in the fields where seem resistant to PC operation.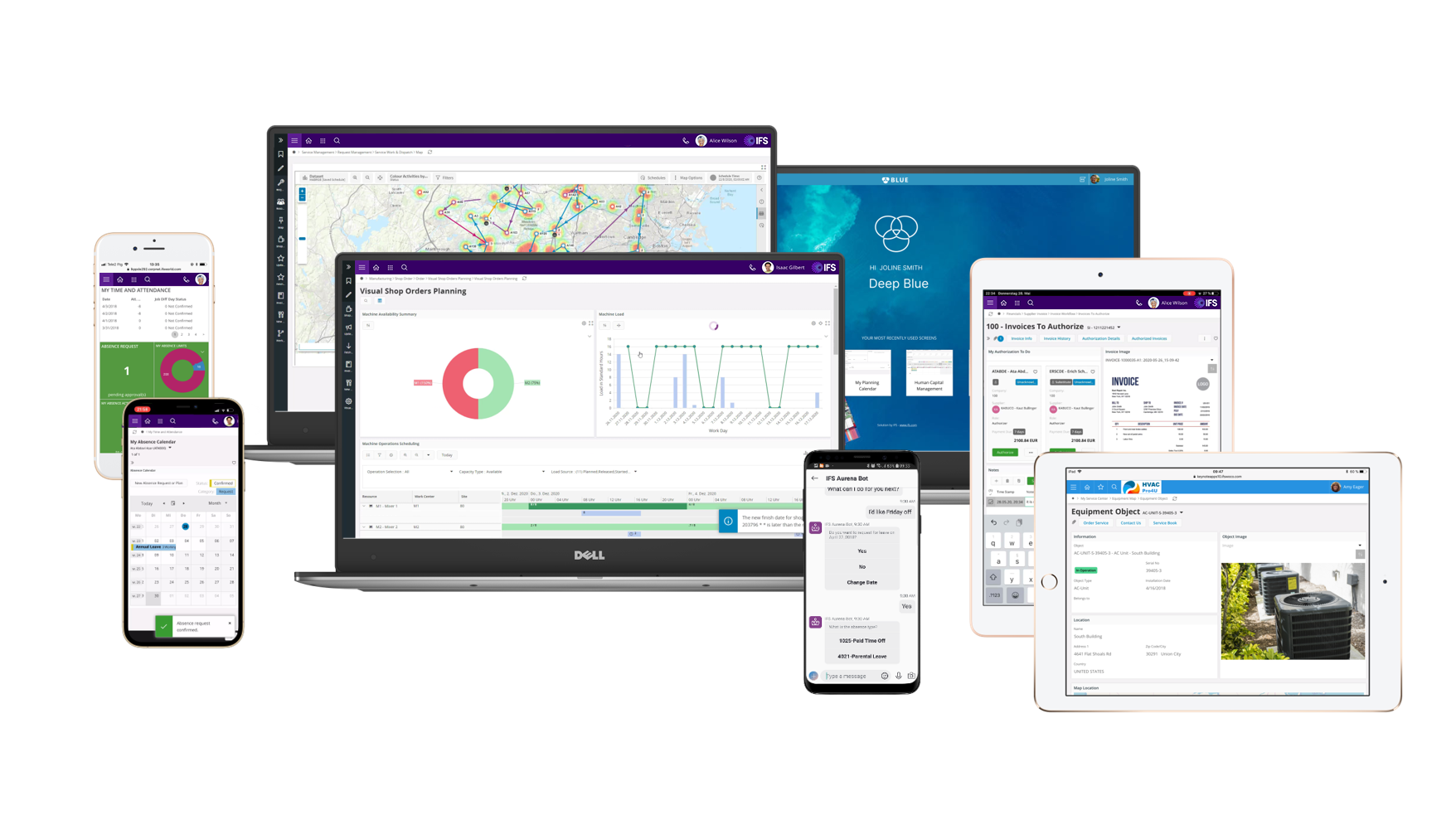 Selectable cloud environment
IFSsolutions can be used by choosing the best one for your company from multiple
cloud environments. It is also possible to change the environment after installation.

・Cloud environment deployed and managed by IFS
・Deployment to your company's data center in a remote location
・Using in-house environment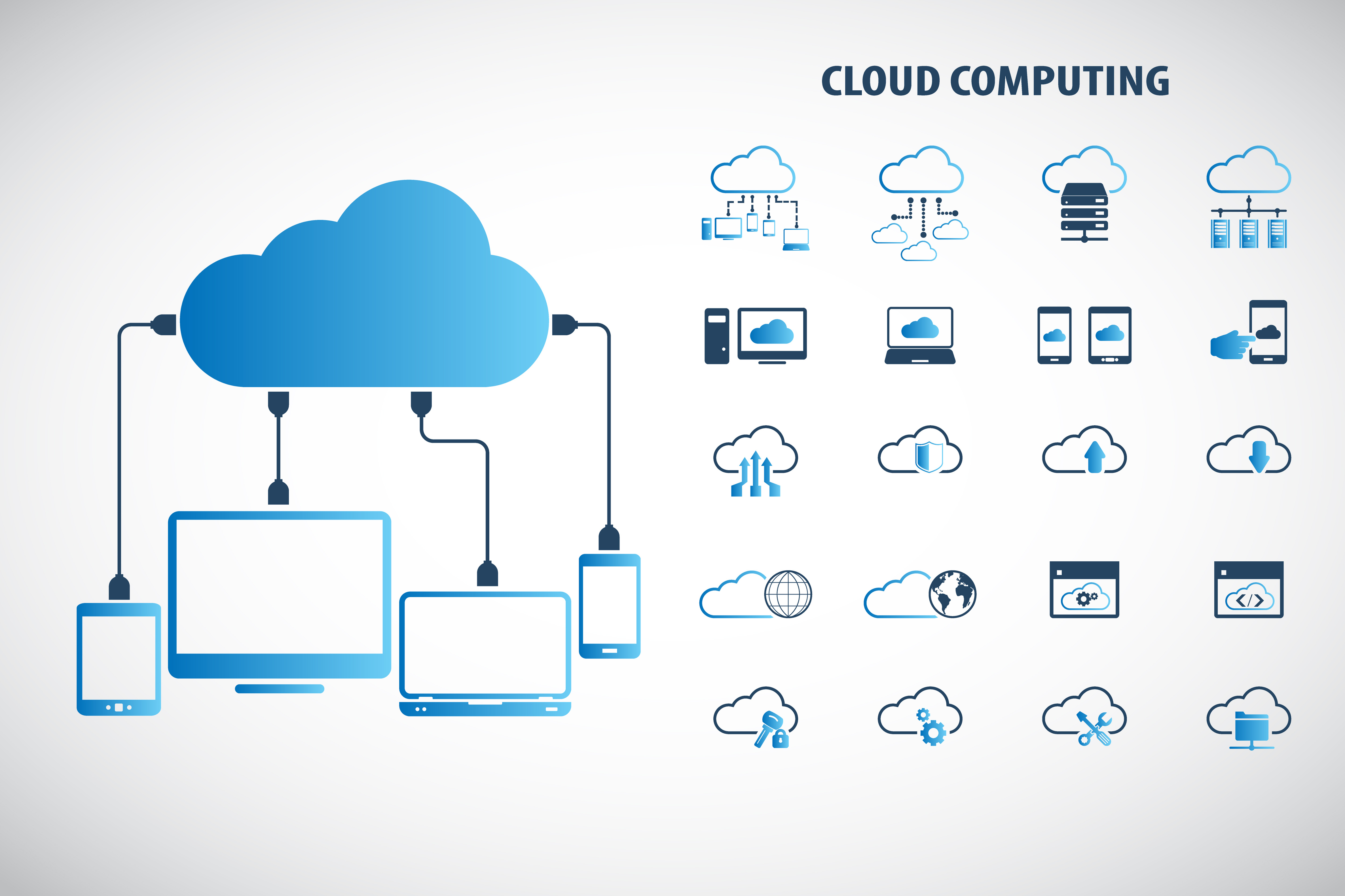 A portal screen that can be personalized telling me what to do next

The IFS solution has a portal screen called the "IFS Lobby", that allows you to check
important information necessary for your business at a glance.
The IFS Lobby can be easily personalized according to the user's role and processes,
giving access to the information you need, as well as displaying KPIs, notifications, to-do list alerts, and more. The IFS Lobby tells you what to do now, helping you to be more
productive and make decisions faster.